Consulting Services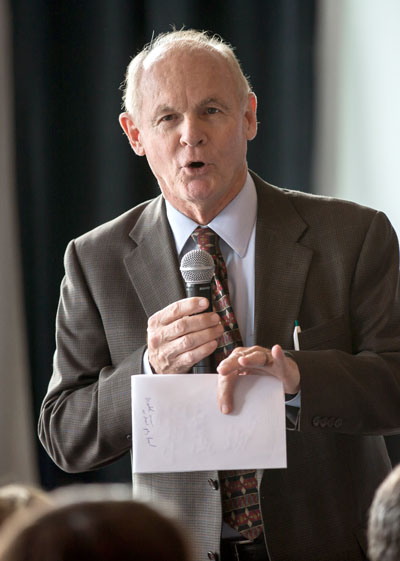 RP Consultants has eight service areas — all directed to supporting associations and non profits improve their performance, develop strategic plans or advocacy strategies, or develop leaders for executive roles in the future.
Leadership Development for Non Profits and Associations
As the prime consultant for RP Consultants, Richard has unique expertise in the development of courses and programs for the development of managers and executives in both government and the non profit sector. He has developed and taught, two of very few practical management courses in Canada that really help participants deal with the real challenges of leadership in organizations especially top executives and first time managers.
In Canada there are thousands of non profits and hundreds of business associations. These organizations are faced with serious challenges in recruiting the leaders of association and developing the talent required to fill key leadership positions. There are very few courses or literature that helps these organizations accomplish this objective. The books that Richard has developed along with the courses he teaches aim to provide a strong foundation for assisting non profits and associations develop their management teams and help develop the required skills and perspectives for the development of the presidents and CEOs of these organizations.
RP Consultants can develop courses for a range of associations and non profits or develop short programs to assist specific organizations to develop their management team.
Governance
RP Consultants can provide expert assessments and advice on the governance of associations and non profits. As leader of an association for 19 years and author of a book, Leading Business Associations, Richard has a deep understanding of both the formal and operational requirements for the effective governance business association and non profits. The association that he led was widely viewed as having a state of the art governance system incorporating Responsible Care into the fabric of the association. As a consultant, Richard can provide organizations with an assessment of their governance system and recommendations for improvement.
Executive Support and Coaching
RP Consultants can provide ongoing advice for current Presidents of associations or non profits or special support and advice for executives in transition.
In addition, Richard Paton can provide executive coaching for the full range of managers and leaders of associations and non profits. Based on Richard Paton's experience in senior positions in the federal government, 19 years as President of CIAC, and his teaching and publications, Richard can combine his own executive experience with his coaching training to assist the development of managers and to assist executives in their roles. The firm also has a small network of other executive coaches that can be mobilized to help any organization or executives.
Strategic Plans
RP Consultants can provide support, expertise and advice in the development of strategic plans-especially for non profits and associations. In his senior roles in the federal government, and as President of CIAC, Richard has been the architect of 9 strategic plans, six for the Chemistry Industry Association. Richard has also advised other associations on the process and approach to working with boards to develop strategic plans. As a consultant, Richard can help associations and non profits to conduct an environment scan, identify key issues, assess their role and mandate, and develop priorities and directions for the future.
Organizational Change and Renewal
Every association and non profit faces requirements for organizational change or renewal at some point. RP Consultants can provide unique advice on organizational change and renewal based on extensive practical experience in leading organizational changes. By bringing a rigorous approach to planning organizational changes and renewal initiatives, Richard has been very successful in leading changes in the federal government and as head of a business association.
A major part of Richard's role as Deputy Secretary in the federal government was changes to the policies, practices and organization of the federal government. This included alternative service delivery, regulatory reform and substantial streamlining of policies affecting departments. As President of CIAC, Richard has almost two decades of experience in developing a highly effective association and leading changes required as companies and governments changed. As a consultant, Richard has experience and expertise in assessing organizations and determining how they can transition to respond to budget, role, advocacy, personnel or other challenges.
Benchmarking Associations and Non Profits for Performance
Occasionally, companies, boards or presidents of associations or non profits like to do an assessment of these organizations. Many companies regularly assess the value proposition of several associations and decide on which associations best serve their interests. RP consultants can provide support to companies in these assessments or associations that want to benchmark their performance.
By assessing an association or non profit using the framework developed by Richard Paton, RP Consultants can assistant to determine the strengths and opportunities for improvement of these organizations. Richards book What Makes an Effective Associations: Benchmarking for Performance describes 9 factors that can be used to assess the effectiveness of an association plus an X factor (alignment of all the other factors). This benchmarking approach has been tested with a variety of other associations and works exceptionally well in determining the strengths and weaknesses of an association or non profit, and assessing the management requirements for the future.
Advocacy Strategies and Capacities
RP Consultants can assist associations and non profits in the development of advocacy strategies to help achieve the aims of these organizations. As a senior executive in Treasury Board, he worked with dozens of Ministers, all departments and crown corporations on policies and expenditures. This experience combined with 19 years leading successful advocacy strategies and initiatives at the federal and provincial levels for the Chemistry Industry Association provides excellent experience in this area for a range of organizations. As President of a leading business association, Richard has participated as a major contributor to a variety of coalitions relating to environmental and health policy, manufacturing, rail, tax, climate change and other areas.
This consulting service can include support for a coalition or advice to associations and non profits .This include an assessment of advocacy challenges, the development of strategies and the analysis of the effectiveness of associations or non profits in staffing and organizing for effective advocacy.
Interim Executive and CEO
Associations and non profit organizations sometime face transition issues due to the sudden departure of the top executive. Since most succession processes take several months for the recruitment and selection of a successor, there is sometimes a gap that cannot be filled easily by senior staff executives- especially in there are internal candidates for the position. Richard Paton has 19 years as a very successful President and CEO of a business association. He has strong familiarity with the challenges of a wide range of associations and non profits. He has done and extensive research and teaching in the essentials for high performance associations and the requirements of leading associations.
Richard Paton as President of RP Consultants has the qualifications and abilities to take on an interim position for several months to help an association or non profit through the transition process for a limited period of time and provide advice the Board on the selection process for filling the position.
Contracting Process
The aim of any consulting assignment by RP Consultants will be to provide exceptional advice, support and service that are unparalleled in assisting to develop executives or improve the performance of a non profit or association.
To achieve this aim, RP consultants usually engages in a discussion of the needs of the organization involved and how the firm can best help that organization. If there is a match of needs and skills, a wide variety of arrangements can be established from specific projects, or ongoing advice. RP Consultants usually works through simple letters of engagement which outline the expectations for a role or project and the overall agreement on costs and expenses.