About RP Non Profit Performance Consultants
RP Non Profit Performance Consultants is led by Richard Paton and draws on a network of consultants and executive coaches.
The focus of RP Consultants is the performance on non profits and associations and the development of executives to take on leadership roles in these organizations.
The unique experience of the principal consultant, Richard Paton as CEO of a business association, a senior executive in the Canadian federal government and as professor and author in the field of management and leadership enables RP Consultants to assist a range of non profits and associations.
Summary of Work Experience and Education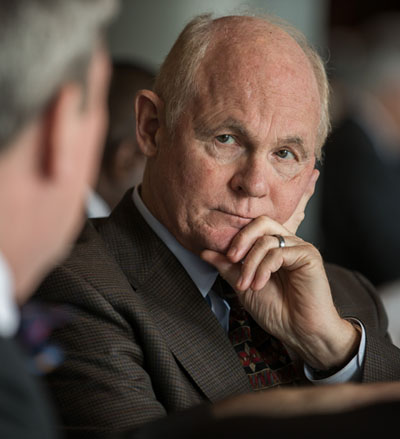 Richard Paton was a very successful President & CEO of the Chemistry Industry Association of Canada (CIAC) (1996–2015). CIAC is recognized as leaders in strategic planning, management, advocacy and governance, as well as for its global leading sustainability program, Responsible Care.
Before joining CIAC, Richard spent 23 years in the federal government. His last positions were Assistant and then Deputy Secretary of the Administrative Policy Branch in Treasury Board (1988–1993) and Deputy Secretary of the Program Branch (1994–1996). This position involved the review of the budgets of all departments and crown corporations. These jobs all involved major reforms to the public service and expenditures as well as the two government-wide program reviews that resulted in a balanced budget for the federal government in 1997.
Richard has an MA in Canadian Studies from Carleton University and an MPA from the John F. Kennedy School of Government at Harvard University. He has published three books as well as a dozen case studies – all focused on management and leadership. Richard, an Adjunct Professor, currently teaches two courses in Carleton University's Masters in Public Policy and Administration Program related to management and leadership of associations and non profits.